If you have hearing loss and are ready to improve your life, such as strengthening communication with loved ones, investing in your health and enjoying shows at Downtown Centre Cinemas like you did years ago, it's time to invest in a hearing aid.
Finding the perfect hearing aid for your lifestyle on your own is tricky. Fortunately, you can get the help of an audiologist every step of the way.
Hearing Tests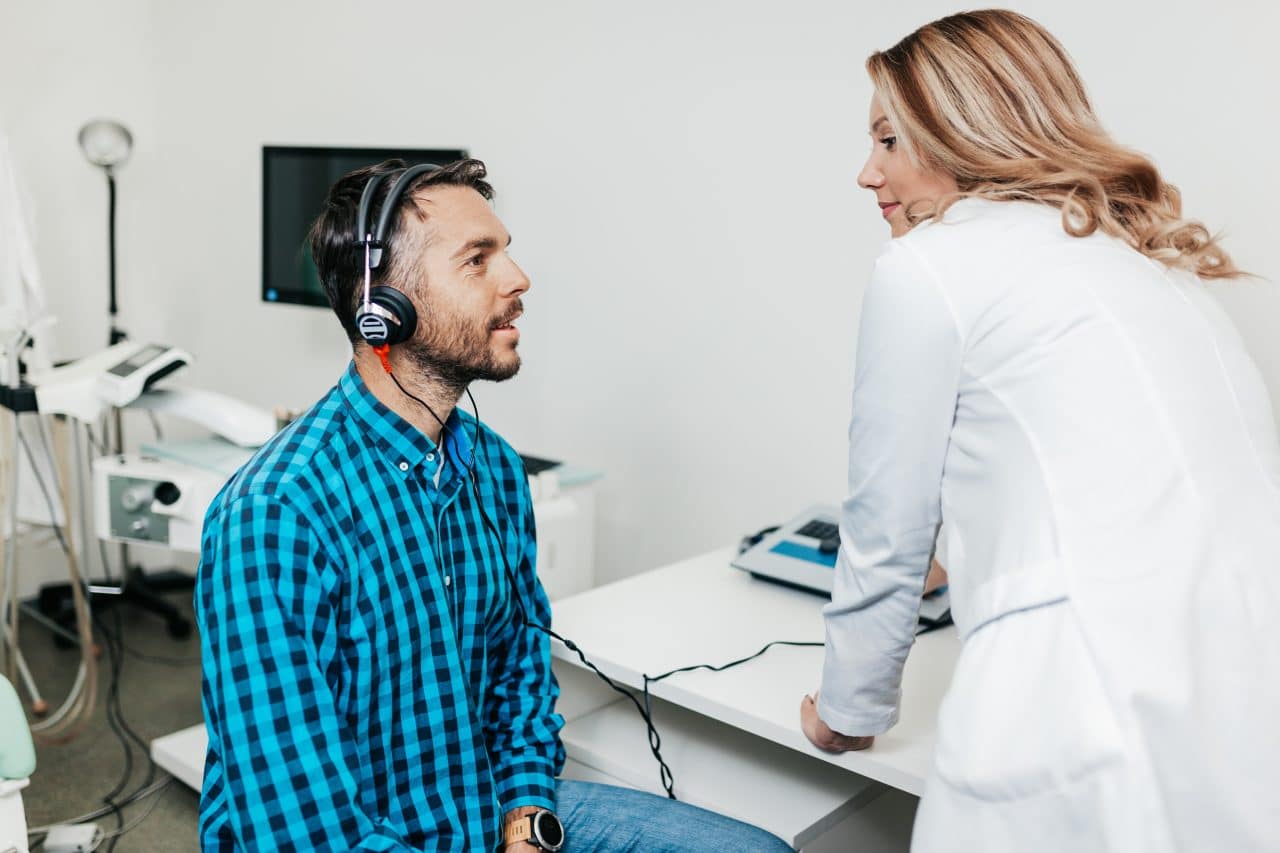 In order to find the perfect hearing aid for your unique needs, you need to get a comprehensive hearing test. Hearing tests measure how loud a sound has to be in order for you to hear it. Audiologists test this across the entire frequency range found in speech to ensure you'll be able to communicate effectively. Both ears are tested, as you may have different abilities in each.
The results of your hearing test are then plotted on an audiogram: a visual representation of your hearing loss.
Hearing Aid Styles
After the hearing test, your audiologist will recommend what hearing aid style they think will best suit you. Different styles have different pros and cons.
Completely-in-the-canal (CIC) and invisible-in-the-canal (IIC) hearing aids are the smallest and most discreet option, but they are only suitable for milder hearing losses and don't offer many features.
In-the-canal (ITC) hearing aids are slightly larger and more visible, but they tend to have better battery life and offer more features.
In-the-ear (ITE) hearing aids are suitable for a wider range of hearing loss and are better for people with dexterity issues due to their larger size.
Behind-the-ear (BTE) hearing aids are the most versatile type, with a wide variety of features. They are commonly recommended for children because they can be refit easily as they grow.
Hearing Aid Features
Your audiologist will then talk to you about your lifestyle in order to determine what features you want and what you'd benefit from most. If you live an active lifestyle, you'll probably want more advanced features whereas if you live a quiet lifestyle you'll get enough benefit from a simpler hearing aid.
Today's hearing aids offer features such as:
Rechargeability.
Bluetooth connectivity.
Background noise reduction.
Directional microphones.
Telecoils.
Automatic programming.
For more information about today's hearing aids or to schedule an appointment with an expert audiologist, call M.K. Larson Audiology today.