This holiday season, we at M.K. Larson Audiology want you to enjoy all the wonderful sounds the season has to offer. Left untreated, your hearing loss can cost you precious memories you may not even know you're missing.
Sounds You May Be Missing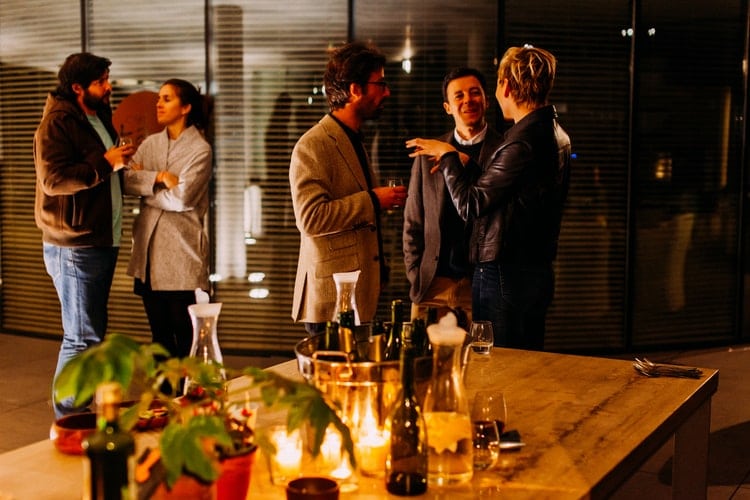 If you're putting off treating your hearing loss, know that you could be missing certain sounds, such as:
Holiday music. Whether it's songs on the radio, carolers at your door or the symphony performing a show at the San Luis Obispo Performing Arts Center, your hearing loss may be causing you to miss certain notes.
Conversations at parties. There's no better time to catch up with friends and relatives than at a holiday party. But with all the background noise from side conversations, clanking dishes and music, you may have a hard time keeping up.
Crackling fire. There's nothing cozier than a warm fire on a chilly night. If you have untreated hearing loss, you may be missing the crackle and pop that really makes the experience.
Little footsteps. Do your children or grandchildren try to sneak a peek at their presents? Once you treat your hearing loss, you'll be able to catch them in the act.
Oo's and aww's. Do you take pride in your holiday decorations? If so, you may be missing parts of the reactions of your loved ones who come to visit.
Hearing Aids Can Improve Your Life
One study published in The Hearing Journal in 2011 found that hearing aids can improve quality of life. In particular, among new hearing aid users:
66% reported more effective communication.
52.2% reported a better social life.
51.8% reported better relationships at home.
51.4% reported improved ability to join in groups.
47.5% reported an improved sense of safety.
45.2% reported improved feelings about self.
43.7% reported greater self-confidence.
42.2% reported greater sense of independence.
41.8% reported better work relationships.
36% reported a better sense of humor.
35% reported improved mental and emotional health.
28.2% reported better mental/cognitive skills.
25.6% reported more romance in life.
21.6% reported improved physical health.
For more information about the life-changing benefits of hearing aids or to schedule an appointment, call M.K. Larson Audiology today.