When you're sitting outside enjoying nature, what are your favorite sounds? For you, it may be a babbling brook or a buzzing bee. However, one survey revealed that, for most, it is the sounds of bird songs.
About the Survey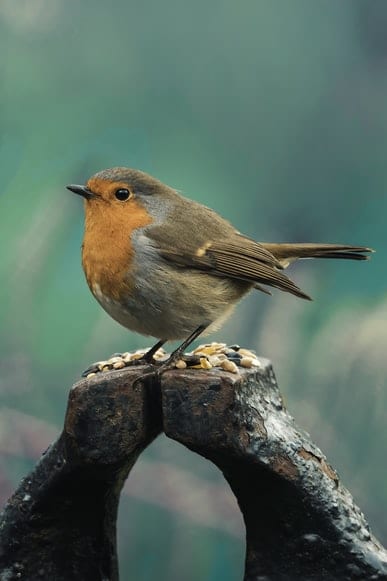 The goal of the survey, conducted by the hearing aid manufacturer Widex, was to uncover the most valuable sounds cross-culturally.
To discover this information, Widex surveyed 1,621 participants ages 40 to 70 from the USA, UK, Canada, Germany, France, Japan, China and South Korea. They asked respondents open-ended questions about their favorite sounds in general, and then about their favorite sounds in nature.
Music and voices took the first two spots, with bird songs coming in at number three. Of the countries polled, 75% of people put bird songs in their top three, but when asked about nature specifically, 42% listed bird songs as number one. All eight countries identified bird songs as the favorite sound in nature, with the UK listing it as the most valuable sound across all categories.
The Effect of Hearing Loss
Unfortunately, many people with hearing loss are unable to enjoy this lovely sound. This is because, in most cases, hearing loss affects high-frequency sounds. In addition, hearing loss often progresses so gradually people aren't even aware they're missing sounds such as the chirping of birds.
Can You Hear These Birds?
If you suspect you may have hearing loss but aren't sure, you can test your hearing using the following bird sounds.
These modified audio samples of birds are played first at normal frequency, then adjusted to lower pitches. If the sounds become easier to hear as the clip goes on, you likely suffer from some degree of high-frequency hearing loss.
Hearing Aids Can Help
Though hearing aids are built to provide amplification at the speech frequencies, if you're a bird watcher anywhere in San Luis Obispo County, you can talk to your audiologist about the importance of hearing the bird songs. They can then create a special program designed to help you hear these higher-frequency sounds with ease. For more information or to schedule an appointment, call M.K. Larson Audiology today.