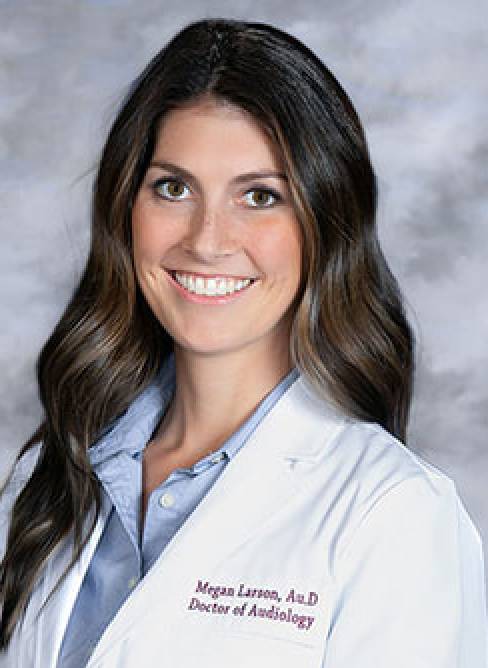 Megan Larson
Audiologist
Dr. Megan Larson, a native to the Central Coast, has always envisioned starting an audiology practice in her hometown. The dream of opening her own practice became a reality in 2020. Dr. Larson graduated with her Doctorate of Audiology (Au.D.), in 2016 from Pacific University of Oregon. She received Board Certification in Audiology, is a Fellow of the American Academy of Audiology and Academy of Doctors of Audiology and specializes in pediatric audiology.
Megan became an audiologist to help thousands of Americans with hearing loss enjoy those special moments they miss with family and friends. Part of her motivation to pursue this field was learning about the effects that hearing loss has on a person's interaction with the world. This loss can effectively lock people out of much of the world and isolate them. She understands how frustrating this can be and takes great pride in the work that she does to correct these problems. She has fit thousands of patients with successful outcomes.
Her other most precious accomplishments are her two boys. She loves spending time outdoors with her family and continues to be passionately active with audiology.